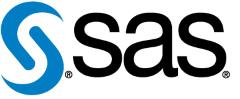 Client Support Consultant de SAS SOFTWARE LIMITED
Madrid, MAD
SAS Product Support Engineer
Are you a problem solver, explorer, and knowledge seeker – always asking, "What if?"
If so, then you may be the new team member we're looking for. Because at SAS, your curiosity matters – whether you're developing algorithms, creating customer experiences or answering critical questions. Curiosity is our code, and the opportunities here are endless.
What we do
We're the leader in analytics. Through our software and services, we inspire customers around the world to transform data into intelligence. Our curiosity fuels innovation, pushing boundaries, challenging the status quo and changing the way we live.
You will:
Provide support for enterprise-class SAS business software applications and/or solutions by applying specialised domain knowledge of software usage, features, functions, and interactions among applications and/or solution components and leverage that knowledge to resolve SAS customer issues and influence software direction.
This include:
Proactively communicate carefully and effectively with customers and experts across SAS during the problem resolution process. Accurately document and specify information in the tracking system during the entire track life cycle.
Manage internal and external expectations and project pressures at all levels of technical and business management including coordinating/managing problem escalation activities and communications.
Build knowledge of SAS and specialized technical and business domain knowledge. Apply expertise to interpret documentation, to suggest appropriate software features, SAS procedures, products, and/or solutions, and to troubleshoot, diagnose and resolve complex business domain and/or technical problems and business critical issues that involve multiple areas of the SAS system.
What we're looking for?
We are currently looking for a Computer Science graduate (or similar!) who is passionate about Analytics and Artificial Intelligence and is keen to learn SAS.
Why SAS
We love living the #SASlife and believe that happy, healthy people have a passion for life, and bring that energy to work. No matter what your specialty or where you are in the world, your unique contributions will make a difference.
Our multi-dimensional culture blends our different backgrounds, experiences, and perspectives. Here, it isn't about fitting into our culture, it's about adding to it - and we can't wait to see what you'll bring.

Excellent Salary & Benefits + Bonus