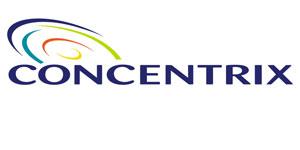 Customer Service Advisor with Spanish in Sofia, Bulgaria (relocation included) en Concentrix
Sofia
Have we met before?

With some of the world's biggest and most well-known brands as our clients, chances are, you've already interacted with Concentrix! Whether you're buying a pair of jeans online, calling tech support about your new headphones or ordering a ride share we're behind the scenes making the customer experience smoother. But we do more than just customer service! Concentrix helps clients with everything from consulting and technology services to analytics and insights.

Join a company where you can grow and develop in your career, where we are fanatical about our clients and staff as we become the greatest customer engagement services company in the world, rich in diversity and talent.

What can we offer you?


A bright, modern, place to work with excellent staff facilities (we are moving to a brand new Concentrix building in July 2019!)
Take advantage of benefits and discounts with local and national suppliers – transportation allowance, additional free medical plan, support for sport cards, etc.
Look after your future with our company pension scheme.
If you're moving from abroad, you can benefit from our relocation package and access to our dedicated relocation adviser
Experience life in Sofia (capital of Bulgaria)
Hard work and dedication are rewarded at our annual company awards ceremony
Develop your career in a global company of over 225,000 employees across more than 40 countries!
Your day to day role:

Using empathy/positive language when answering questions while customers are browsing our website
Spotting opportunities to provide information that your customer may require at a later stage
Dealing with requests
Consistently create encouraging experiences for our customers.
Are you our ideal candidate who:

is able to communicate freely in Spanish with working level of English
is passionate for providing the best customer service
takes ownership of their work and multi-tasks well
is a problem solver and is able to flex to different customer profiles

Why Bulgaria?

Sofia is the largest city and the capital of Bulgaria, and the 15th largest city in the European Union with a population of 1.3 million. Sofia is a cosmopolitan city of different nationalities and cultures. They elegantly coexist in the historic downtown, which has become a kind of open-air museum with preserved remains of ancient civilizations, along a thriving modern city. The climate of Sofia is temperate continental and is protected from strong winds by the mountains that surround it.

Relocation package:

For the convenience of applicants outside Bulgaria we can offer our Relocation support! We have a dedicated Relocation advisor that will support you on the process. Our package includes:


7 nights in a city center hotel
Reimbursement of travel expenses
Advance payment
Support in finding an apartment, opening a bank account and getting a Bulgarian number
For more information, you can visit our relocation website http://sandbox.cnx.bg /