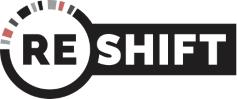 Data Engineer en Reshift Digital BV
Valencia, VAL
Do you want to work in an international entrepreneurial culture?
Join our team as a Data Engineer and help to internationalize our company and create value with our data sets through machine learning and our advanced analytics platform.
About us
We are a rapidly transforming media & technology company, running a wide set of activities ranging from leading technology sites and large product comparison services to the largest developer events and education technology exhibitions in The Netherlands. We believe in diversification and have excellent experiences employing people from around Europe. Currently, they are based in the Amsterdam area, but we aim to open at least one office outside The Netherlands, particularly in the Valencia region.
We appreciate
Ownership and responsibility

Open and transparent communication and feedback

Understanding the balance between speed & quality

The right work/life balance

A real passion for data engineering and accelerating a data-driven organization.

Experience with, and willing to explore new both backend and frontend;

Hungry for as much knowledge as you can get your hands on.

A healthy obsession for reusable, high-performance code, build on the best principles.

Common sense
We are looking for craftsmen who are innovative thinkers solving real problems. Engineers experienced in several languages and aware that in this era we all need to be lifelong learners, able to maintain an agnostic view. Willingness to use the latest and greatest technology stack. You will be responsible for setup, deployment and productizing data-intensive systems for our internal and external clients.
We are looking for craftsmen who:
Have a real passion for data engineering, machine learning and digital decisioning.

Knowledge and experience with distributed systems

Algorithms and Machine learning deployments.

Experience with services and languages like  GCP/AWS, HADOOP e.g

Experience with Python

Experience Kafka and Spark

Good English verbal/writing skills

Willingness to travel abroad. (Mainly to The Netherlands. Amsterdam region)

Working agile and working with remote teams.

Ability to think in solutions and initiatives

Team player
What You'll Love About us
Work for a leading comparison platform

International scope and colleagues

Wide range of company events

Yearly training/seminar budget

Support to fund and execute entrepreneurial ideas

Competitive salary.

Great secondary benefits
30.000,00 € - 40.000,00 € /año