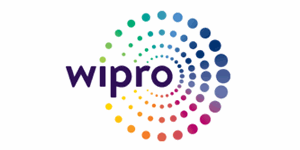 Field Services Engineer L2 (H/F) en Wipro Technologies
Madrid, MAD 28001
End User Support Experience
o Five to six (5-6) years' of strong experience providing IT Infrastructure field support which includes troubleshooting hardware, software, operating system issues and problems and fixing the issues without impacting / violating the hardware warranty or customer security compliance requirements.
o Excellent Customer management skill,
o Good in oral and written communication
o Self- Driven and result oriented.
o Really passionate about the work
o Takes proactive ownership and works with sense of urgency
Hardware Troubleshooting and Repair
o Skilled in desk side support for Installing & L2 level troubleshooting of Operating Systems,
o L2 level experience in installing & troubleshooting hardware issues for Laptop, Desktop, Printers and accessories
o Good knowledge of enterprise LAN and WAN setups and concepts. Ability to perform smart and physical assistance activity under instruction, at sites
o Ability to lift / move computer equipment weighing up to 50Lbs.
o Conference room A/V equipment assistance & troubleshooting
o L2 level VOIP phone configuration & troubleshooting
o Smart hand support for peripheral and networking hardware, including, but not limited to monitors, keyboards, mice, printers, fax machines, scanners, routers, wireless routers, switches, firewalls, racks, cabinets, multi-port data termination panels all under 'Smart Hands' capability.
Operating System & Software
o Expert in desk side support for Installing & troubleshooting Operating Systems (Windows / MAC/Linux OS)
o Experience with Anti-spyware and Anti-virus software.
o Deep dive analysis of OS and application issues including antivirus or others
o Good knowledge on installation and troubleshooting of standard software's / application like Adobe, browsers
o Good knowledge on installation and troubleshooting of office applications (O365, Outlook, Excel, Word, PowerPoint, Teams, Skype, OneDrive)
o Good knowledge of TCP/IP networking, DNS, DHCP, VPN, and RDP working principles
o Good knowledge in configuring mail & troubleshooting of Mobile Device Management system ( Airwatch / Xenmobile / Mobile iron etc),
o Understanding on Data backups,
o Understanding and troubleshooting for VDI, SCCM / LanDesk / Altris,
o Good knowledge in configuration & troubleshooting of Apple machines /mobile devices
Tools & Process
o Knowledge and experience on Service requests, incident, problem management and change process,
o Experienced in repeat call analysis with preventive & corrective actions
o Preferably with an Associate's Degree in Electronics and CompTIA A+ Certification.
o Knowledge and experience of ticketing tools (ServiceNow / Remedy etc.),
o Mentoring & training L1 resources
o Reviewing and maintaining KB articles
o Contribution towards automation & service improvements
o Ensuring all SRQs, Incidents are addressed within stipulated SLA timelines and avoid Rework
o Analysis and reporting of pending tickets, SLA breaches, rework, DCSAT,top call issues and ticket quality.