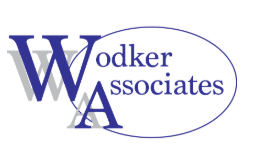 French Customer Associate en Wodker Associates, S.L.
Barcelona, CAT 08011
We are looking for a French Customer Associate to work in a leading multinational company.
Supervise the relationship with clients in the order to cash process:
Responsibilities:
- Create the new orders with SAP
- Review and provide information about the situation of their orders;
- Review and provide logistic or descriptive information of products;
- Review and provide information about delivery data;
- Review and provide information about invoice data (solve possible invoice issues);
- Maintain a record of the most common issues and problems and their solving degree, so that the customer service is speeded up;
- Involvement in staff training.
- Customer orientation, responsiveness, provide solutions to customer requests;
- Coordinate relationship with Customer in order to improve the satisfaction.
Requirements:
- Native French and proficiency in English
- Preferably a university degree or equivalent, especially with main focus on Administration or Supply Chain Management. Alternatively an equivalent progressive working experience.
- experience in Customer Service or other related Order-to-Cash processes.
- Good communication and interpersonal skills.
- Experience with ERP systems. SAP experience valuable.
- Proactivity
- Positive attitude & positive language
- Confidence, patience
- Creativity / innovation
- Highly Customer oriented.
- Ability to prioritize, analytical skills, can-do attitude and ability to multi-task.