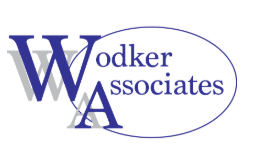 General Accountant Junior Associate en Wodker Associates, S.L.
Barcelona, CAT
We are looking for an Accountant Junior Associate to work in a leading multinational company in the pharmaceutical sector.

Responsibilities:
- Bank statement processing according to process documentation and monitor the exceptions for the countries
- Bank account maintenance (creation of new bank accounts/accdet tables maintenance etc)
- Managing inbound/outbound queries (calls/mails, others) in an efficient and timely manner (according to the specifics SLA)
- Perform/review ICS controls (Bank reconciliation and open items TBA and manual payments)
- Support to Banking and Payments implementation project in SCB and stabilize the activities to provide an excellence quality and delivery deliver on daily basis to our countries.
- Maintain interactions with Senior Associate, Experts, TL,OM, Bayer Legal Entity and other departments.
- Contribute to the documentation process and improvements.
- Support and flexibility to adapt to the future changes in the team/organization related to
processes/projects/activities /tasks.
- Perform manual payments.
- Excellent collaboration with team members, team leader, OM, and other departments (projects,O2C, S2P, FA, CoE etc)

Requirements:
- Degree in Accounting, Controlling, Finance, Economics or similar.
- Minimum experience in Accounting (preferably Account receivable process).
- Good communicator, problem solver.
- Able to prioritize, analyze, plan and coordinate your workload independently and support the team.
- Excellent English/Spanish language skills (Written/Spoken) and additional European language is valuable.
- Advanced MS Office / SAP knowledge will be valuable.