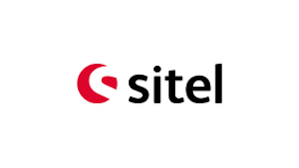 German Customer Service Agent Solar Energy en SITEL IBERICA TELESERVICES SA
Barcelona, CAT 08019
Sitel Barcelona is recruiting bilingual employees to cover the German market of one of our most important services focused on the Solar Panels & Renewable Energies field in Barcelona.
One of our biggest clients with sales of around €1 billion in 2016 is the global market leader for solar inverters, a key component of all PV plants.

They offer a wide range of products and solutions that allow for high energy yields for residential and commercial PV systems and large-scale PV power plants.
Responsibilities
- Maintain the technical support hotline, and use communication and basic troubleshooting skills to provide customer support to the users, installers and customers of our client
- Ensure that all customer contacts are handled in an efficient and effective way, while also being focused on customer needs
- Provide first level technical support on several products groups. Resolve 50% of your contacts without involving other people
- Ability to follow technical troubleshooting guides and technical knowledge to determine the technical solution or escalation path
- Other duties as required or assigned
Skills /knowledge required
- Knowledge of basic electrical theory or networking technology
- Customer focus and a service-oriented attitude
- Ability to communicate on the phone with customers while taking detailed notes
- Proficiency with Microsoft Office Suite (Word, PowerPoint, Excel)
- Attention to detail and a high level of accuracy
- Proficiency in the German and English language, both written and verbal
- Excellent interpersonal and communication skills
- Excellent organizational skills
- Ability to analyze and solve problems
- Ability to work under time pressure and stress
- Ability to handle multiple projects in parallel
- Ability to work individually as well as part of a team
Extra preferred skills
- Proficiency with Salesforce/Master Data Record Keeping
- Knowledge of solar electric (PV) installation, system design and/or inspection
- Knowledge of mathematical concepts, including graphical representation of data
What we offer
A long term position (service contract)
Possibility of internal promotion
Full time position (39h/week), Monday to Friday.
21.000€/gross + incentive scheme of up to 3.500€ gross annually
Paid training of 3 weeks
Where are we?
We are situated in the business area 22@ of Barcelona. Nearby we have the beach and the Poble Nou District. We also have tramway and underground stations close to the site
Requirements:
German high level
English high level
Customer Service experience in the IT/Renewable Energy field.
Call center experience us a plus.
Soft skills
21.000,00 € - 25.000,00 € /año