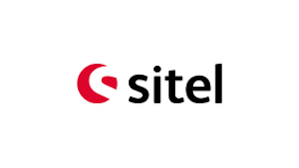 German and French L1 Remote SW Support Associate en SITEL IBERICA TELESERVICES SA
San Cugat del Vallés, CAT 08173
Sitel is a Multinational Contact Centre Outsourcing Provider Company. We believe Barcelona is one of the best places to live and work, its contact center industry is one of the fastest growing and better equipped in the world, with quality results that match the most demanding standards. Developing Contact Centre projects in Europe, Middle East, Africa and Brazil, we are growing in a sustained and strategic way.
Do you want to be part of a globally recognized operation? Then think Sitel - 'a great place to work'.
As a global operation, we are known for our award-winning contracts, ever increasing client portfolio and great internal development opportunities. Following the growth of our company in Barcelona, Sant Cugat del Valles, we are recruiting a German and French L1 Remote SW Support Associate.
Desired skills:
Background in the areas of IT, SW Solutions, Networks and/or Graphics Arts or equivalent
Proficient in computer applications (MS Office, Skype and Remote sharing)
Verbal and written language proficiency in German and French
Knowledge of customer service principles and practices in a customer support or service desk environment will be valued
Prepress knowledge will be valued
Knowledge of delivery processes in an IT environment (ITIL) will be valued Experience on graphics software and applications such as Adobe Photoshop, Indesign, Illustrator etc, will be valued
Activities and Tasks:
Monitor SW-DFE Support L1 Queue and call back customers whose cases have been directed there based on their entitlement for support (warranty, contracts or T&M) and follow the standard case handling procedures
Monitor PrintOS Support L1 queues and email inbox and respond back using e-mail / phone call to customers whose cases have been directed there based on their entitlement for support and follow the PrintOS case handling procedures
Remotely connect to Indigo presses during agreed downtime's and perform tasks needed
Log and document case details and actions taken including troubleshooting steps, diagnostic, dispatching of parts and/or field engineers and proposed solution in CRM systems
Elevate case to SW Support L2 / L3 tiers if needed
Keep customer informed during the whole case resolution process
Follow up with customer, capture feedback and close case in CRM systems after confirmation of resolution
Schedule, in agreement with customers, planned downtimes to perform SW upgrades and patches without affecting customer's production
We offer:
Salary: 28.000 € (gross/year) + 1.500 € (gross) bonus (every 4 months)
Job from Monday to Friday from 8:00 hrs to 19:00 hrs (shifts)
Job location: Sant Cugat
Very good multicultural atmosphere
Continuous training
Opportunities of development within the company
28.000,00 € - 29.500,00 € /año