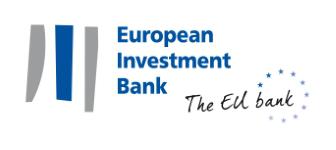 Head of External Offices en European Investment Bank
Madrid, MAD 28045
Head of External Offices Unit
The EIB, the European Union's bank, is seeking to recruit for its Corporate Services Directorate (CS), Buildings and Logistics Department (BLD) at its headquarters in Luxembourg, a Head of External Offices Unit. This is a full-time position at grade 5/6.
The term of this contract will be 4 years
Panel interviews are anticipated for beginning of June 2020.
The EIB offers fixed-term contracts of up to a maximum of 6 years, according to business needs, with a possibility to convert to a permanent contract, subject to organisational requirements and individual performance.
Purpose
Manages the logistics and facilities management related operational processes for the EIB Group's External Offices autonomously to ensure that the services provided to the client are of the utmost quality while simultaneously keeping costs under control. Monitors and leads a team of colleagues, contributes to strategic reflection within the Division and helps with decision-making.
Operating Network
The Head of External Offices Unit (internally referred as Unit Head Facilities Management) reports to the Head of FM Security, Mobility & Space Management Division.
This position demands a high level of interaction with all EIB Group agents, including senior stakeholders and external partners/providers.
Strong negotiation skills, customer focus, diplomacy and excellent interpersonal/communication skills at all levels are sought.
Accountabilities
Responsible for coordinating all activities related to the opening and management of the External Offices and premises used by the EIB Group worldwide; including the end-to-end associated project management oversight;
Contribute to the development of operational strategies and policies concerning the Buildings and Logistics Department's services and mainly external offices; Define, in own area of activities, directions/orientations and formalise clear objectives for the Unit and implement the operating procedures and processes set out as part of the Division's strategy;
Proactively contribute in the definition and the implementation of transversal projects, including change management, aiming at improving the quality of the services offered by the Division;
Design, develop and continuously improve policies, operational processes and contracts to ensure excellence of services related to EIB Group's external offices and residences;
Contribute towards the efficient and professional communication of Unit's activities to customers, partners and other stakeholders;
Stay abreast of technological and service offering developments in the area of facility management services and advise the Head of Division on operational/strategic decisions;
Manage and continuously develop staff members in the External Offices Unit, in collaboration with the Head of FM Security, Mobility & Space Management Division.
Manage autonomously the Unit's activities such as client relations management, service direction and drawing up of specifications, project management, reporting, budgetary management and developing related advisory services;
Qualifications
University degree preferably in a subject connected to real estate management / civil engineering or associated disciplines;
At least 5 years of international professional experience in a facility management / property management position;
In-depth practical experience of project management, from initiation to project closure;
Experience in managing a team within an international environment;
Solid understanding of contract management procedures;
Solid knowledge of the international real estate market;
Project Management certification such as PMP or PM2 would be a distinct advantage;
Certifications in Facility Management are considered as an advantage (i.e. Certified Property Manager (CPM), Certificate in Corporate Real Estate and Facilities Management, RICS certification);
Excellent knowledge of standard computer applications and office software, including MS Project;
Excellent knowledge of English and/or French (*), with a good command of the other. Knowledge of other European Union languages would be an advantage
Competencies
Achievement Drive: Continually keeps an eye on performance, focusing on improving it, showing drive and determination to meet short and long-term goals.
Change Orientation: Adapts to differences and changes in the environment; takes a flexible approach to reach outcomes.
Collaboration: Works cooperatively as part of a team; works collaboratively with peers across organisational boundaries based on a genuine interest in and an accurate understanding of others and their individual perspectives and concerns.
Organisational Commitment: Is willing to commit to an organisation whose mission is to support Europe and is open to diversity, and to align her/his own behaviour with the organisation's needs and intrinsic values, acting with integrity in ways that promote the organisation's mission, policies and rules.
Developing Others: Builds the long-term capability of others by guiding and developing them to make the most of their competence and potential, based on an accurate understanding of their true strengths and development needs.
Strategic Thinking: Thinks about the long term organisational strategy and how to align to and implement it; comes up with useful new strategic insights.
Team Leadership: Builds a high performing team, ensuring it is focused, motivated and inspired to achieve organisational objectives, encouraging performance excellence and addressing underperformance when required.
We are an equal opportunity employer, who believes that diversity is good for our people and our business. As such, we promote the inclusion of suitably qualified and experienced staff without regard to their gender, age, racial or ethnic origin, religion or beliefs, sexual orientation/identity, or disability (**).
Deadline for applications: 30th April 2020.
(*) There may be certain flexibility on this requirement, but limited to particularly suitable candidates who may not yet be proficient in French. If selected, such candidates will be hired on the condition that they build up rapidly knowledge of French and accept that their future career in the EIB may be subject to the attainment of sufficient proficiency in both of the Bank's working languages
(**). We particularly welcome applications from women and persons with disabilities.
Interested in this position?
We are happy to get in touch with you! You can send your application by using the "Apply" button.