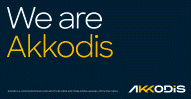 HV power transmission/interconnection Design Engineer en Akka Technologies
Madrid, MAD 28008
AKKA is the European leader in engineering consulting and R&D services in the mobility segment. As an innovation accelerator for its clients, AKKA supports leading industry players in the automotive, aerospace, rail and life sciences sectors throughout the life cycle of their products with cutting edge digital technologies (AI, ADAS, IoT, Big Data, robotics, embedded computing, machine learning, etc.).
Founded in 1984, AKKA has a strong entrepreneurial culture and is pursuing its fast-paced growth and international development in line with its CLEAR 2022 strategic plan. With 21,000 employees, who are passionate about technology and dedicated to advancing the future of industry, the Group recorded revenues of €1.5 billion in 2018.


With the aim of strengthening our team, we are looking for a:

HV power transmission/interconnection Design Engineer


The candidate will be responsible for the power interconnection lines and substation design of PV power plants to different levels of detail depending upon project status. The candidate will deal with the following activities:
Design of Power interconnections and HV transmission lines to schematic and detailed design documentation, including calculations, specifications and drawings.
Interfacing with Utility and Distribution Network Operators for network capacity and stability studies required to secure interconnection lines for the company pipeline of projects.
Requirements:
Focus on Electrical Power Substations.
2 years minimum of experience in the Power Substations, with a focus on renewable power plants.
Knowledge of the Italian Electrical Market.
Italian code.
Computer/Design Software literacy:

MS Office, including advanced MS Excel.
AutoCAD Civil 3D.
PVSyst.
Electrical design software.

Fluent in English and Spanish.

Place of work
Madrid.