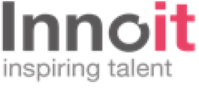 iOS Developer en InnoIT
Barcelona, CAT 08010
Are you an iOS Developer looking for a challenge? Then consider talking with InnoIT about your career path & future projects.
We have this new crazy approach where Developers and their interests come first. Your wants, your needs, your professional experience, your choice! We aspire to reach everyone and connect them to top notch projects.
We are looking for a hands-on Developer with an eye for clean code and architecture. Also, with hunger for new technologies and amazing UX.
On the current projects we're handling, you will:
Work on complex applications in a fast-changing environment.
Develop new implementations using the best practices in the iOS world.
Develop respecting the clean architecture of our apps.
Work in small heterogeneous teams composed by developers, QA, UX and Product Owners, all working for the same mission.
Be a key part of the decision-making process.
Continue learning every day participating in workshops, hackathons and other events.
Work in a vibrant environment.
We would love to get to know you, if you:
Love new technologies and clean architecture (MVVM OR VIPER)
Demonstrate experience of at least +3 years in iOS mobile application development.
Have advanced knowledge in both Swift and Objetive-C.
Have deep knowledge of CoreData.
Demonstrate experience in Unit & UI Testing.
Know criteria for the design of mobile applications (usability and interaction).
Have a continuous improvement mentality.
Are fluent in English.
Benefits
You will join one of the most exciting environments in a highly motivated team, where everyone is developing themselves to higher levels of professionality.
Flexible working hours.
If it matches with your expertise apply now!