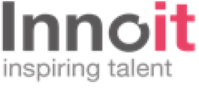 Java Developer en InnoIT
Barcelona, CAT
We have this new crazy approach where Developers and their interests come first. Your wants, your needs, your professional experience, your choice! We aspire to reach everyone and connect them to top notch projects.

What you will do as a Java Developer:
You will work closely with front-end, mobile and analytics colleagues, always focussing in providing through APIs what they require.

Conceptualize and define the architecture of all services that are required in the different development projects.

Design, write and perform test suites, and participate in peer code reviews, as well as help QA team to conduct their tests.

You are not only delivering the code, but are also responsible for the efficiency and safety of that code once it's moved into production.
What we expect:
At least 3 years of practical experience in software development.

Extensive coding experience in Java /J2EE application development with Spring Framework.

Proven experience in server side development of RESTful services & APIs.

Orientated to the use of unit test frameworks (JUnit, testNG, Mocking, etc).

Proven experience using clean code principles.

Experience with source code management (Git).

Knowledge of Maven building tools.
Desirable Skills:
A passion for Agile methodologies and concepts such as Scrum, XP, Lean, and Kanban.

Strong focus on software performance aspects and willingness to challenge existing architectures.

Experience of software development for high capacity, high traffic, high availability APIs.

Prior experience with Docker.
You'll fit right in if you:
Collaborate and work effectively with cross functional teams in a fast paced agile environment.

Are organized and have good time-management skills.

Speak up! We're very open here, and we want to hear your opinions and ideas about how we can do things better.
What we offer:
Competitive salary.

You will join one of the most exciting environments in a highly motivated team, where everyone is developing themselves to higher levels of professionality.

Flexible working hours.