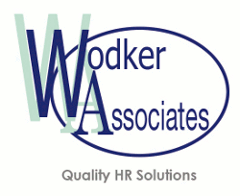 Junior Accountant with German en Wodker Associates, S.L.
Barcelona, CAT
The duties of the Junior Accountant include a broad range of accounting functions including processing and confirming intercompany transactions and balances, preparation and processing of manual journal entries, completion of account reconciliations, invoices postings, between other tasks, while ensuring compliance with SOX controls and company policies. The Junior Accountant reports into the Sr. Accountant.

Responsibilities include, but will not be limited to:

Performing monthly closing activities, such as intercompany reconciliations, cash postings and reconciliations, fixed assets depreciation, and other tasks related to basics accounting.

Preparing and posting monthly manual journal entries. Ensuring journals and reconciliations has appropriate supporting documentation.

Posting of supplier invoices and daily bank statements postings.

Ensuring that all processing and reporting deadlines are consistently achieved

Ensuring compliance with SOX requirements and company policies and procedures.


Requirements And Experience
Bachelor' Degree in Accounting/Finance

Approx. 1 to 3 years of Accounting/Finance experience

Strong team-building skills and proven ability to work with a diverse group of people

Proficiency in MS Office including Excel, Word, and Outlook.

Excellent verbal and written communication skills in English

German native or C1 level