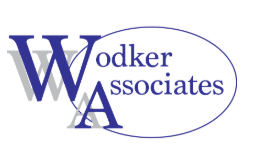 Order Management Associate with French en Wodker Associates, S.L.
Barcelona, CAT
We are looking for an Order Management 

Senior

Associate with

French

to work in a leading multinational company in the pharmaceutical sector.
T
he Senior Order Management Associate will be responsible to manage Order-to-Cash activities related to:
Order Management, Order Fulfillment and Billing.
The Order Management Associate will be responsible to perform a broad set of activities reaching from receipt of standard customer orders through multiple source points up to delivery, including timely and effective resolution of issues related to incomplete orders, delivery blocks and billing related activities.
Responsibilities:
- Responsible to receive and review timely and accurate processing of manual orders as well as reviewing issues related to orders having been electronically received.
- Perform analysis and support resolution of issues related to incomplete orders and standard
delivery blocks with internal teams and/ or communication with customers.
- Receive and drive timely resolution or closure of standard/routine order-related customer
queries, complaints and feedback.
- Perform validation and resolution of customer complaints including liaising with appropriate
internal functions and/or directly with customers.
- Process and ensure that all return requests comply with Return policies including appropriate approval and documentation.
- Perform process controls (ICS, ICM, BPC) as described in the desktop procedures.
- Conduct country-specific trainings to new joiners.
Requirements:
- Preferably a university degree or equivalent, especially with main focus on Administration or Supply Chain Management. Alternatively an equivalent progressive working experience.
- 2 years of experience in Customer Service related Order-to-Cash processes.
- Average above communication and interpersonal skills.
- Advanced MS Office.
- Experience with ERP systems. SAP experience valuable.
- Highly Customer oriented.
- Ability to prioritize, analytical skills, can-do attitude and ability to multi-task.
- M

inimum C1 of French.

Ideally fluent English skills both in the spoken and written form.