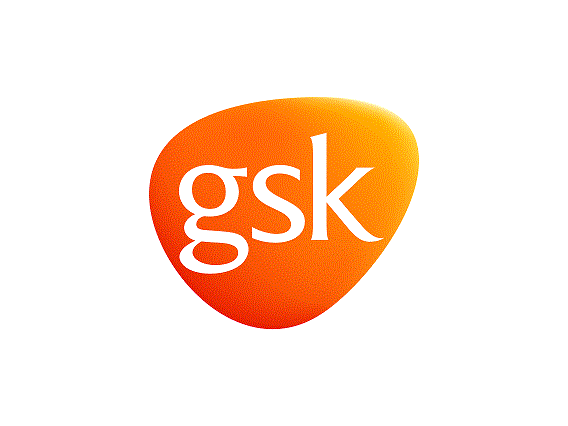 OT Security Expert en GlaxoSmithKline
Mont-Saint-Guibert, Walloon-Brabant 1435
GSK is looking for a

OT Security Expert
Requisition ID:
WD212521
Your Responsibilities:
To be a senior security subject matter expert in a team of information security experts focusing on OT security, aligned to both the central information security function (Tech Security & Risk), Vaccines Tech and Vaccines Business functions.
This purpose of this role is:
To be an OT information security expert supporting both the Vaccines Business and Tech groups

To embed OT security requirements and controls (commensurate with risk level) at the start of projects/new initiatives

To carry out expert OT security assessments for Vaccines tech and Vaccines business utilizing a thorough understanding of the Vaccines business strategy and operations

As the Vaccines organization is at the forefront of digital transformation, to partner early to understand security implications and to recommend relevant mitigations/controls

To partner effectively with the GRC and Security solutions teams within the wider team to provide our customer with a holistic OT security and risk/compliance assessments

Be the owner (end to end) for all activities around OT security within Vaccines, partnering with the manufacturing team and OT security program in Vaccines

Positively influence the security posture for Vaccines – driven by business and changing security threat landscape

Manage new OT threats on behalf of the Vaccines business – recommend and embed appropriate mitigation activities

Partner with the central information security and GRC teams to provide Vaccines input for all new central strategies, architectures and processes (to ensure they will be effective and do not disrupt Vaccines). Embed those central initiatives into the business and tech teams where relevant
Key responsibilities:
To be a trusted OT security expert for Vaccines Tech and the Business

To create balanced and actionable expert OT security assessments based on a thorough and up to date understanding of:
          o The Vaccines Business/Tech strategies, drivers and priorities
          o The Vaccines security posture and risk appetite

          o The latest security threats and risks specific to Vaccines
To own and be expert in one or more of the following information security disciplines, with a focus on OT:
           o Identity and Access
           o Data Governance and Data Protection
           o Incident Response
           o Network and Systems Security
           o Application security
           o Digital security
To positively influence, drive and improve the security posture of Vaccines business and tech by partnering with both the central information security teams and tech / business to close security gaps

Knowledge sharing and collaboration

To communicate the "voice of Vaccines" back into the central information security team influencing both current and future initiatives

To operate well across geographies, cultural boundaries and seniority levels where clear and concise communication is key

To respond to OT security incidents and breaches that impact Vaccines OT environment
*LI-GSK
'GSKTechTalent'
Why You?
Basic qualifications:
5+ years' experience as a system security engineer, OT network engineer or OT information security engineer

Experience with OT network security and networking technologies and with OT system, security, and network monitoring tools

Thorough understanding of the latest OT security principles, techniques, and protocols

Problem solving skills and ability to work under pressure

Ability to present technical topics to audiences of varying technical abilities, from senior leadership to technical experts

Ability to work with multiple stakeholders to promote thoughtful, practical solutions to tough security problems

Experience designing secure networks, systems and application architectures
Preferred qualifications:
Minimum of Intermediate English – candidate must be able to communicate both verbally and in writing in English

Relevant certifications / training not required but valuable (e.g. CISSP, SANS ICS courses)
If you require a reasonable adjustment to the application/selection process to enable you to demonstrate your ability to perform the job requirements you will have the opportunity to let us know what specific assistance you require. This will help us to make suitable arrangements to support you throughout our selection process.
Why GSK?:
GSK is a science-led global healthcare company with a special purpose: to help people do more, feel better, live longer.
We have 3 global businesses that research, develop and manufacture innovative pharmaceutical medicines, vaccines and consumer healthcare products.
Vaccines – Our Vaccines business has a broad portfolio and innovative pipeline of vaccines to protect people of all ages. We deliver over two million vaccine doses per day to people living in over 160 countries.
For further information, please visit www.gsk.com
Our Department:
Vaccines TECH has the remit to transform how new technologies are used to improve performance across Vaccines.
Vaccines TECH is accountable for the design, implementation and support of GSK vaccines digital, data and analytics solutions. Vaccines TECH works with a wide range of partners from inside and outside the healthcare sector to bring new technologies to GSK, enhancing areas such as clinical trials and drug development; improving how we interact with healthcare professionals, customers and consumers; and making internal processes more efficient.
Visit our TECH careers section: https://be.gsk.com/en/careers/tech-professionals/ to know more about our technological transformation and career opportunities.
At GSK we provide a supportive working environment, and a range of development challenges and opportunities. We also offer competitive benefits and compensation packages designed to attract and to retain the very best.
At GSK we value diversity and treat all candidates equally. We aim to create an inclusive workplace where all employees feel engaged, supportive of one another, and know their work makes an important contribution
Contact information:
You may apply for this position online by selecting the Apply now button.




Tags: Security, Engineering, Vaccines, Data Protection, OT network engineer, information security engineer, Sécurité, Ingénierie, Vaccins, Protection des données, Ingénieur réseau d'OT, Ingénieur en sécurité informatique