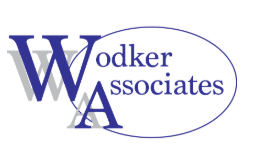 Portuguese Procurement Associate en Wodker Associates, S.L.
barcelona, CAT 08011
We are looking for a leading pharmaceutical company a Portuguese Procurement Associate

Responsibilities:
 Responsible for the processing of standard procurement transactions and clarification of
operational issues;
 Timely and accurate processing of general Source-2-Pay transactions according to process
documentation;
 Process order confirmations of suppliers according to process documentation;
 Ensure follow up issues within workflow systems;
 Contribute to process improvements;
 Comply with procurement standards, policies and procedures;
 Communication and collaboration with Purchasing, Sourcing and Content Management and
Requisitioners;
 Follow-up of identified issues;
 Perform ICS controls according to process design.
Requirements
 University degree (in Business Administration or Economics as beneficial);
 Professional experience (2 years) in supply chain management/procurement;
 Portugues: fluent in speech and writing;
 English: fluent in speech and writing;
 Participation in projects/transitions as beneficial;
 Dedication and accuracy, motivation and strong organizational skills;
 Team work, eager to learn, ability to operate in a highly intercultural environment.