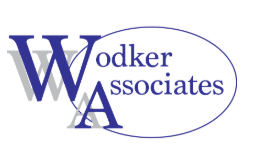 Procurement Senior Associate with Classic Arabic en Wodker Associates, S.L.
Barcelona, CAT
For a leading multinational company in the chemical sector we are looking for a Procurement Senior Associate. The candidate will collaborate with internal and external stakeholder for further standardizations in the Procurement area.

Task and responsibilities:
Comply with procurement standards, policies and procedures
Create & release purchase orders
Create and maintain Catalog and contract content into Ariba system
Ensure preferred supplier option according to our company agreements
Responsible for processing of standard procurement transactions and clarification of operational issues
Communication and collaboration with Purchasing, Sourcing Support, Controlling and users requesters
Communication and alignment with user requesters in case of derivations within order confirmations with a medium level of complexity
Guide procurement operation end to end with system and process handling
Perform Internal Control according to process design
Create and maintain system parameters to ensure visibility of content based on system search functionalities
Contribute to process improvements
Requirements:
Studies in Business Administration/Economics or demonstrated experience in Procurement of a minimum of 1 years
Solid analytical and PC skills are required (Advanced MS Office Excel user)
Excellent communication and interpersonal skills are required when dealing with customers, fellow employees, and management
Ability to work under pressure with high flexibility in changing environments.
Native speaker of Classic Arabic and excellent English communication skills (Written/Spoken).