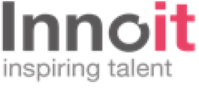 Project Manager en InnoIT
Barcelona, CAT
Are you a passionate Project Manager looking for the next step in your career? Then consider talking with InnoIT about your career path & future projects.
We have this new crazy approach where Professionals and their interests come first. Your wants, your needs, your experience, your choice! We aspire to reach everyone and connect them to top notch projects.
About the role
The Project Manager takes ownership of the projects, coordinates the activities and the assigned resources (Internal, Software factory, Talent in house, externalized service and other providers) to provide the agreed deliverables with the expected quality and in a timely manner.
The Project Manager is autonomous, problem solver and has excellent leadership skills to create a positive/constructive attitude within the team.
To successfully perform this task, the candidate must have previous proven experience (minimum 5 years) managing complex projects and negotiating both scope and deadlines with clients, (preferably in public as well as private organizations) as well as reporting in to General Management or C level.
Having delivered project in challenging project will be a decision factor for the candidate selection.
We are looking for someone with strong projects experience (preferably those that include a blend of customized software developments, who possesses a solid technical background and a great deal of experience in Project Management methodologies.
Responsibilities

Take ownership of project planning and delivery in terms of finance, risk, human resources, communications, procurements.
Liaise and negotiates with internal departments, providers and external clients to ensure adequate development and delivery.
Coordinate the activities of partners and providers where necessary.
Manage project changes and new requests, and incorporate them into the plan.
Report both horizontally and vertically in a timely basis.
Anticipate issues and sort them out.
Requirements
Excellent knowledge of English.
Project Manager with 5 or more years of experience, having delivered mission critical projects in challenging countries.
University degree in Science, engineering or equivalent.
Project Management certification (PMP) or equivalent knowledge is paramount.
Excellent communication skills, good team worker with leadership skill who empowers the team.
Problem solver, autonomous with a constructive attitude.
Availability to travel worldwide potentially on a short notice.
Knowledge of Agile software development methodologies will be a plus.
Job Advantages
International working environment.
Creative and results focused team.
Opportunity to be part of the worldwide leader in its market.
Being part of a full-fledged Project Management Office.
Great office in Barcelona center.
Compensation & Benefits
Competitive compensation.
Benefits such as private medical insurance, restaurant tickets, etc.