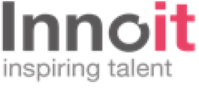 Python Developer en InnoIT
Barcelona, CAT 08010
At InnoIT we are looking for a Techie Python Developer (:
As part of their development team and workflow, you will:
Develop and maintain the backend software project, which is written in Django.
Design and improve the software architecture in light of new business use cases.
Maintain the REST API that is used by their mobile and web apps.
Deploy development, staging and production backend and databases on AWS, GCP.
Document and present your work to the other teams.
Required Experience

Bachelors/Masters degree in CS / EE, although not strictly required if you having an outstanding record.
3+ Years of experience as backend developer, with a proven portfolio of projects.
3+ Years experience with python / Django.
git, gitflow use.
Project management tools (Atlassian JIRA or similar) use.
Excellent communication and team player skills.
Working proficiency in English.
EU work permit.
Nice-to-have (any of these will make you stand out)
DevOps.
Past experience as Team Lead.
Effectively worked in Agile/Scrum environment.
Experience with AWS, GCP.
Continuous integration (Atlassian Bamboo or similar).
What they offer
Great working environment (:
Daily technical challenges.
Permanent position.
Competitive pay (based on experience).
Flexible schedule.