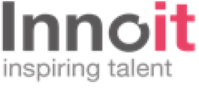 QA Automation Engineer en InnoIT
Barcelona, CAT 08010
If you are a QA Engineer looking to change up your career, consider talking with InnoIT about your career path & future projects.
We have this new crazy approach where Engineers and their interests come first. Your wants, your needs, your professional experience, your choice! We aspire to reach everyone and connect them to top notch projects.
Must have
More than 2 years of experience in:
Experience in test case definition, execution and validation.
Experience in functional, regression and user acceptance testing methodologies.
Experience in test automation processes, tools and scripting languages and automation testing frameworks for mobile (Appium & Espresso) and web (Selenium & Cucumber).
Experience in working within a Agile methodologies.
Nice to have
Ability to adapt to different scenarios test methodologies based on requirements being implemented.
Fluent English.
The goodies for you
Tailored Training. Nothing better than constant learning :D
Opportunities for development and growth within the company.
Flexible working hours.