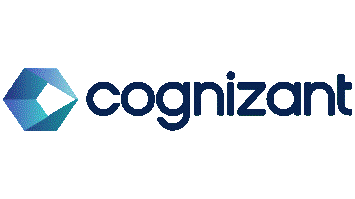 Reverse Engineer (Android Cyber Security) – Relocation en Cognizant
Barcelona, CAT 08014
Job Title: Reverse Engineer (Android Cyber Security) – Relocation
Job Location: Lisbon, Portugal
Salary & Benefits: Competitive plus a relocation package on offer

**This is a fantastic opportunity for experienced Reverse Engineers to relocate to Portugal and join a dynamic international team in Lisbon**
What makes Cognizant a unique place to work? The combination of rapid growth and an international and innovative environment! This is creating a lot of opportunities for people like YOU — people with an entrepreneurial spirit who want to make a difference in this world.
At Cognizant, together with your colleagues from all around the world, you will collaborate on creating solutions for the world's leading companies and help them become more flexible, more innovative and successful. And this is your chance to be part of the success story: we are looking for Reverse Engineers to join our Portugal Team.

Cognizant Portugal started in August 2018, and you can count on a start-up mentality with many opportunities for growth! We think about all facets of an employee's experience, and Cognizant's commitment to equal opportunities and inclusion will make sure that you have the suitable environment to grow and have your contributions recognized.
About the Reverse Engineer (Android Cyber Security) position
We are looking for someone who is interested in conducting analysis, reverse engineering malicious software and systems, and designing and implementing fraud prevention mechanisms and tools, while working closely with other colleagues.
This will be a newly formed team, which means you will get the chance to be part of the project from the very beginning, but surrounded by experienced and talented colleagues.
Can you see yourself in this position? Check the requirements and apply!
Here are the Reverse Engineer (Android Cyber Security) requirements:
Experience with Android (OS and apps), Java

1-3 years of relevant work experience including experience in Application Security including experience on code-level security auditing, as well as experience handling obfuscated code and analyzing Android apps(APK), including binaries

Experience on Reverse Engineering tools around APKs (preferable) Mobile Security, Malware Analysis, Reverse Engineering, Malicious code detection, APK Decompile & Debug (IDA Pro,

OllyDbg

) and Android platform experience

Good understanding or experience of PHA(Potentially Harmful applications) classification on android platform

Good exposure in conducting Malware analysis & reverse engineering on APKs

EU citizenship or Portuguese work permit

Good level of English




 
Other important skills:
Experience in identification of mobile threats and classifying them

Understanding of malicious applications and SDKs by analyzing, unpacking and reverse engineering software that compromises Android devices

Malware analysis experience with swift detection techniques of analyzing malicious binaries

Experience

ontools

such as IDA Pro or

OllyDbg
We offer:
Professional development and clear career path

New office facilities in the Lisbon Area

Training & development opportunities

Competitive salary & relocation allowance and assistance*

Free fruit, coffee, tea, water, and a lot more!
*Only applies to candidates relocating from outside of Portugal
Employee Status : Full Time Employee
Shift : Day Job
If you're interested in this Reverse Engineer (Android Cyber Security) ­­­­­­­role, don't hesitate and APPLY NOW!

About Cognizant
Cognizant is one of the world's leading professional services companies, transforming clients' business, operating and technology models for the digital era. Our unique industry-based, consultative approach helps clients envision, build and run more innovative and efficient businesses. Headquartered in the U.S., Cognizant, a member of the NASDAQ-100, is ranked 205 on the Fortune 500 and is consistently listed among the most admired companies in the world.

Competitive plus Benefits