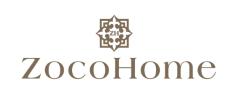 Sales Representative en Zoco Home
Mijas, AND 29650
We are seeking to our shop in Mijas - Malaga a person who is passionate about sales.
As a Sales Representative you provide outstanding customer service and meet sales goals on a personal and company basis. 
You are passionate about customer service and suggest alternate products, complementary pieces, decor tips and ideas based on the customers needs and interests. You make sure that store looks always its best and each customer leaves feeling great. 
Successful candidates will have:
– Experience in sales and customer service
– Good communication and written skills in English and Spanish 
– Passionate about sales
– Excellent attention to details
– Understanding of latest trends and tendencies
– Flexible availability to work throughout the week and weekends
– Team spirited
– Motivated to improve
With us You get:
– Inspiring products and great customers 
– One of the most Inspiring and creative brand in business
– Great team