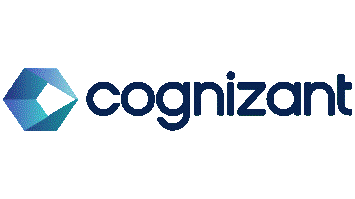 SAP Analytics Consultant en Cognizant
Barcelona, CAT 08908
Job Title: SAP Analytics Consultant
Job Location: Barcelona, Spain
Salary & Benefits: Competitive
What makes Cognizant a unique place to work? The combination of rapid growth and an international and innovative environment! This is creating a lot of opportunities for people like YOU — people with an entrepreneurial spirit who want to make a difference in this world.
At Cognizant, together with your colleagues from all around the world, you will collaborate on creating solutions for the world's leading companies and help them become more flexible, more innovative and successful. And this is your chance to be part of the success story: we are looking for a SAP Analytics Consultant to join our Team in Spain.
Cognizant is expanding their SAP capabilities and building up new teams in Barcelona for different roles in some of the newest modules in SAP. Would you like to be part of this journey with us?
Our SAP practice is part of our Digital Systems and Technology. We help our clients to transform their businesses through enhanced customer, employee and partner experiences while modernizing their back office, operational agility and employee connections.
https://www.cognizant.com/cognizant-digital-systems-technology/enterprise-application-services
Our SAP Center
From or Center in Barcelona, we help world-class clients in different industries in Europe to implement new SAP platform solutions. You will be working in a collaborative international environment, working with different clients and having the chance to develop a long term career.
We are Global Partners with SAP
Cognizant has been helping large organizations harness SAP's applications to achieve process excellence since 2005. In addition, we partnered with SAP as a Certified Global Application Management Services (AMS) provider and a Certified SAP Global Hosting and Cloud Services provider.
The SAP Analytics Practice at Cognizant
Our SAP Practice is one of the world's largest SAP Practices with more than 10,000 consultants around the globe. Out of this more than 2600 consultants are specialised in analytics i.e. BPC, BW on HANA, Native HANA, BO, AFO, SAC etc. We have more than 300 analytics consultants currently deployed in Europe and UK.
We execute large BI programs in BPC and BW on HANA for a number of customers in Europe. Some of them are larger customers worldwide in the Pharma, Retail, Consumer & Goods, Banking, etc industries.
Cognizant's Data Scientists and IoT Experts have partnered with SAP to collaboratively build state-of-the-art turnkey solutions leveraging Cognizant's Digital SAP Touchstone Collaboratory for rapid prototyping, pilot, production, deployment and ratification of HANA, Leonardo and SAC solutions.
As part of Cognizant SAP Analytics Practice, you will be working on State of the art projects in implementing SAP BW on HANA, Native HANA, BPC, SAP Analytics Cloud and BO Reporting solutions. You will be required to travel for business within Europe and will be exposed to client facing roles.
SAP Analytics Consultant Job responsibilities
Planning, design, implementation and support of BW on Hana, BW/4HANA or SAP HANA analytics applications, from business requirements until go-live

Development of data models and data flows

Development of data visualizations with BI client tools

Knowledge of any of the following functional areas – Supply Chain or Finance – will be beneficial.
SAP Analytics Consultant Experience required for this role
5-8 years of experience with SAP Analytics products – SAP BW on HANA, SAP Native HANA.

Strong experience on SAP BW on HANA

modeling

and data flows building (ECC extractors, delta updates,

Strong experience on SAP BW on HANA/ Native HANA Data

Modeling

with calculation views

Strong experience on SAP BW and SAP HANA Security implementation

Strong experience with BI client tools like

BEx

, Analysis for Office, Analysis for OLAP, BO Web Intelligence, Lumira, Design Studio and SAP Analytics Cloud.

Good knowledge of ABAP programming language.

Good knowledge of features like hierarchies, user-exits, currency and quantity conversions, open hubs, advanced Bex features.

Experience in BPC Planning and Consolidation will be an added advantage.

Ability to lead or participate in business sessions and turn business requirements into feasible technical solutions

Ability to build analytics applications for various functional or business areas
Ability to structure a project and its deliverables

Ability to perform troubleshooting and performance optimization
If you're interested in this SAP Analytics Consultant­­­­­­­ role, don't hesitate and APPLY NOW!

About Cognizant
Cognizant is one of the world's leading professional services companies, transforming clients' business, operating and technology models for the digital era. Our unique industry-based, consultative approach helps clients envision, build and run more innovative and efficient businesses. Headquartered in the U.S., Cognizant, a member of the NASDAQ-100, is ranked 205 on the Fortune 500 and is consistently listed among the most admired companies in the world.