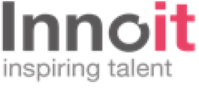 Scrum Master en InnoIT
Palau-Solita i Plegamans, CAT
At InnoIT we have this new crazy approach where Professionals and their interests come first. Your wants, your needs, your professional experience, your choice! We aspire to reach everyone and connect them to top notch projects.

We are looking for a hands-on and passionate Scrum Master.


As a Scrum Master you will:


Guiding the team and organisation on how to use Agile/Scrum practices and values to delight customers.
Guiding the team on how to get the most of out self-organisation.
Guiding the team on self-organising to fill in the intentional gaps left in the Agile/Scrum frameworks.
Assessing the Scrum Maturity of the team and organisation and coaching the team to higher levels of maturity, at a pace that is sustainable and comfortable for the team and organisation.
Removing impediments or guiding the team to remove impediments by finding the right personnel to remove the impediment.
Building a trusting and safe environment where problems can be raised without fear of blame, retribution, or being judged, with an emphasis on healing and problem-solving.
Facilitating getting the work done without coercion, assigning, or dictating the work.
Facilitating discussion, decision making, and conflict resolution.
Assisting with internal and external communication, improving transparency, and radiating information.
Supporting and educating the Product Owner, especially on grooming and maintaining the product backlog.
Providing all support to the team using a servant leadership style whenever possible, and leading by example.
Required Skills/Experience:

Experience in playing the Scrum Master role for at least one year for a software development team that was diligently applying Scrum principles, practices, and theory. (Adjust based on your necessity).
Good skills and knowledge of servant leadership, facilitation, situational awareness, conflict resolution, continual improvement, empowerment, and increasing transparency.
Knowledge of various well-documented patterns and techniques for filling in the intentional gaps left in the Scrum approach(example: numerous Burndown technologies, various Retrospective formats, handling bugs, etc.).