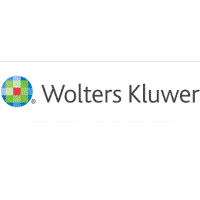 Senior Aeroacoustic Specialist - Montreal en Randstad Sourceright
Madrid, MAD
Pratt and Whitney Canada

We are currently seeking an Aeroacoustics Specialist relocate to Montreal, Canada to support our growing business.

Position Objective:
This role will require design, development, and testing of a variety of power plants, aircraft, and parts taking into consideration the most efficient use of the natural laws affecting flight.
The specialist will be responsible for establishment of structural specifications, performance of stress analysis, and conducting of performance tests. It includes aerodynamics, stability and control, flutter and vibration, landing loads, aircraft structures, hydrodynamics, propulsion system, aircraft fuels and combustion, instrumentation.
Role and Duties:
Plan and execute stress, thermal and lifting analysis (Finite Element Analysis and analytical approach)
Responsible for entire projects with significant scope and complexity
You would contribute to the department and business unit by applying your advanced knowledge of one or more functional areas – Aeroacoustics
Opportunity to develop and coach others
Perform CFD/CAA analysis for engine components using commercial/in-house software to support aeroacoustics analyses
Assist PWC-Acoustics bridging the gap between aerodynamics and acoustics
Support engine programs and R&T projects
Perform aircraft /engine noise calculation to support advanced design studies and proposals
Specify engine/IPPS acoustics requirements to meet system level objectives
Basic Qualifications / Experience:
Bachelor or Master's degree in a relevant field of studies
Background in Aeroacoustics and experience in CFD/CAA are must.
Interpersonal and analytical skills
Autonomous and self-starter.
Proficient with MS-Excel macros, Matlab, CATIA, Ansys CFX, Fluent, Actran
Ability to work on UNIX and Windows operating environments.
Basic knowledge of turbine engine
Fluent in French & English (oral and written)
(Depending on Position) What we offer:
Basic life assurance
Pension scheme
Dental Insurance
Medical Insurance
Employee AD&D insurance
Spouse Life insurance
Spouse AD&D insurance
Children's life insurance
Children's AD&D insurance
Short term financial coverage
Extended financial coverage
Savings plan
Great reasons to join Pratt and Whitney Canada:
Challenging dynamic environment, fantastic opportunity to take on a role in a global company;
Top 3 aircraft engine business'
Promotion opportunities within wider Pratt and Whitney positions.
10,000 employees – 6,000 based in Canada
Every second a Pratt and Whitney engine takes off or lands somewhere in the world
$1 billion+ invested in R&D since 2014 and $500 million annually
Interested? Join the P&WC Team!
If you would like to explore this exciting opportunity further and find out more about our competitive salary package, please do not hesitate to contact me on 0121 234 7638 or connor.mccormack@randstadsourceright.co.uk