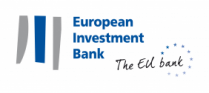 (Senior) Credit Risk Officer - Corporates en European Investment Bank
Madrid, MAD 28045
EIB Posting

The EIB, the European Union's bank, is seeking to recruit for its Risk Management Directorate (RM) –Corporate Division, at its headquarters in Luxembourg, a:

(Senior) Credit Risk Officer – Corporates

This publication is for a full time position at grade 5/6

The term of the contract will be 4 years

Panel interviews are anticipated for mid September 2019

Purpose

Provide independent credit opinions on new standard and structured/leveraged/subordinated loan proposals, and on the credit quality of a highly diversified portfolio of existing loans and counterparts, in a specific domain, in accordance with the Bank's Credit Risk Guidelines (CRG) and RM procedures, in order to assess and quantify credit risks and contribute to the achievement of EIB objectives

Operating Network

Reporting to the Head of Unit and Head of Division, you will work in close cooperation with colleagues across RM and in other Directorates/Departments of the Bank, in particular with front office bankers, portfolio monitoring experts, and lawyers, and also with our in-house economists and engineers.

Accountabilities

In full autonomy, evaluate and monitor the credit risk associated with loans and guarantees in standard and structured/leveraged/subordinated transactions with Corporate counterparts. This includes:
- Assessing credit risk, formulating independent opinions and recommendations on new lending proposals, validating counterpart ratings and credit limits, and determining loan grading and risk pricing of these transactions
- Reviewing and validating credit reviews on the existing loan portfolio, as performed by the portfolio monitoring team
- Extensively collaborating with the EIB colleagues involved on individual loan transactions, providing advice and solutions to structure and mitigate credit risks in leveraged/structured/subordinated transactions
- From time to time, participating to appraisal missions when required by the Head of Division
- Reviewing legal documentation from a credit risk standpoint
- Proposing security/collateral requirements for new transactions and coordinating any credit risk related contractual amendments pertaining to your allocated portfolio
- Ensuring compliance with limits for counterparts, sectors and specific types of transactions
- Closely following/anticipating developments/trends in the sectors pertaining to your responsibility and proactively working through your portfolio
Check the quality and correctness of credit risk related information/data input into various IT systems
Deal with credit risk related enquiries from within the Bank and provide solutions
Provide guidance to more junior staff in the execution of credit risk processes
Develop and improve procedures, support and control systems, IT systems, methodologies and working tools
Proactively advise and present recommendations on complex credit risk issues and related policy initiatives for credit risk management, aligning the EIB with best banking practices
Propose improvements to, and participate in discussions on changes to, the CRG, contribute to the on-going development of internal rating methodologies and department procedures
Ensure good relationships with internal colleagues/clients, and appropriate internal co-operation and communication
Maintain awareness of the latest developments in risk management methodologies and share learning and innovation on the same within RM and the Bank.

Qualifications
University degree, preferably at Masters level, ideally in Finance/Business or any related subject. Recognised financial qualifications, such as the CFA, would be advantageous
Minimum 5 years of relevant professional experience in Corporate Credit risk assessment, ideally gained from working in an international Corporate//Investment Bank and/or within a rating agency. The latter would be an advantage
Relevant experience with structured transactions including high-yield/sub-investment grade debt and/or subordinated/junior debt financing, and asset-backed operations, would be an asset. Experience of Mid-Caps credit risk assessment is preferred.
Strong expertise in financial analysis/modelling as well as in counterpart credit risk assessment of corporates in a variety of sectors (industrials, infrastructure and/or utility sectors) and of various sizes
In-depth experience of Rating Agencies' rating criteria and methodologies would be preferred
Knowledge of risk-pricing techniques, as well as corporate internal rating and recovery models is advantageous
Proficiency in reviewing and commenting on loan documentation (including complex legal structures)
Excellent knowledge of English is a must and knowledge of Spanish would be a strong asset.
Knowledge of French is preferred (* see below)
Competencies
Achievement Drive: Continually keeps an eye on performance, focusing on improving it, showing drive and determination to meet short and long-term goals.
Change Orientation: Adapts to differences and changes in the environment; takes a flexible approach to reach outcomes.
Collaboration: Works cooperatively as part of a team; works collaboratively with peers across organisational boundaries based on a genuine interest in and an accurate understanding of others and their individual perspectives and concerns.
Organisational Commitment: Is willing to commit to an organisation whose mission is to support Europe and is open to diversity, and to align her/his own behaviour with the organisation's needs and intrinsic values, acting with integrity in ways that promote the organisation's mission, policies and rules.

(*) There may be certain flexibility on this requirement, limited to particularly suitable candidates who may not yet be proficient in French. If selected, such candidates will be hired on the condition that they build up rapidly knowledge of French and accept that their future career in the EIB may be subject to the attainment of sufficient proficiency in both of the Bank's working languages.

We are an equal opportunity employer, who believes that diversity is good for our people and our business. As such, we promote the inclusion of suitably qualified and experienced staff without regard to their gender, age, racial or ethnic origin, religion or beliefs, sexual orientation/identity, or disability (*).

The functional level of the job is only indicative and will be adjusted taking into account, among other things, the business need, as well as the selected candidate's experience and expertise. Please apply via the 'Apply' button.

Deadline for applications: 3rd July 2019

(*). We particularly welcome applications from women and persons with disabilities.

#LI-POST