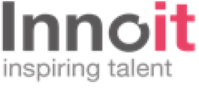 Senior DevOps Engineer en InnoIT
Barcelona, CAT 08010
Are you an ascending DevOps Engineer seeking the summit of software development and deployment? Then keep scrolling down (:
You are someone who believe in DevOps principles. You are the driver extending the DevOps philosophy, leading by example. You also would like to coach team members that are not still familiar with it.
As a DevOps you,
Will be one of the developers of the DevOps team, reporting to the DevOps team lead.

Will perform the tasks and activities defined for the team. 

Will actively participate in the activities your team lead will invite you to.
You have,
Experience as a software developer, which is very valuable as your work will be focused on facilitating the software delivery of the teams.

Flexibility to help others, you are willing to mentor others about DevOps working principles, collect and provide feedback in a constructive way.

Communication and collaboration skills and would like to apply and enhance them.

Fluent Spanish and English, written and spoken. 
You have worked with,
Code as infrastructure experience (DSC, Puppet, Chef, or any other).

Deployment of microservices solutions using Docker.

Nuget dependencies system.

SCVMM (System Center Virtual Machine Manager)

Git

Bitbucket cloud (very valuable)

Amazon Web Services or Google Cloud.
The goodies for you,
Training. Nothing better than constant learning (:

Team activities.

Flexible Working hours and more.