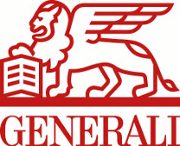 Senior IT Auditor en Generali Group
Milano, LOM
Generali is one of the largest global insurance and asset management providers. Established in 1831, it is present in 50 countries in the world, with a total premium income of more than € 66 billion in 2018. With nearly 71,000 employees serving 61 million customers, the Group has a leading position in Europe and a growing presence in Asia and Latin America. Generali's ambition is to be the life-time partner to its customers, offering innovative and personalized solutions thanks to an unmatched distribution network.
The unit Group Investments Audit Unit performs Internal Audit activities on Investments process across the Group and provide services of the Internal Audit function for the Asset Management Companies of the Group.
Within this unit we are currently looking for a Senior IT Auditor that will support the Head of IA&WM Internal Audit  in the preparation of the annual audit plan related top IT area, in the reviewing and testing the adequacy and effectiveness of controls through execution of field work. He/she will also support in the redesign of the processes used in the various units of the real estate business. Moreover the Senior Auditor will support the Head of IA&WM Internal Audit in the process of the management of the outstanding recommendations in order to verify that, the action planned by the auditees are timely and correctly implemented.
The successful candidate will be responsible to:
Support the preparation of the Annual Audit Plan identifying those IT processes that are to be audited in accordance to the Group methodology

                                              

Develop audit programs for applications and IT infrastructure

                                             

Preparation and realization of IT audit engagements in countries based on the Audit plan and ad hoc requirements of the Top Management (i.e. performance of planned and operational audit assignments)
Assessment and appraisal of management and control mechanisms and systems within the IT area in the Group in order to improve whole internal control system: infrastructure, application development, software change management, and overall IT Strategic Planning, through the execution of IT General Controls and IT Application Controls

                                                                                                           

Perform technical IT audits or audits of IT controls that support insurance or financial audit activities
Organization of the audit documentation, communication with auditees and preparation of audit reports, including proposal of audit recommendations
Regular follow-up and appraisal of the implementation status of issued recommendations from auditing activities
Participation in the creation of semi-annual, annual and ad hoc presentation for  Audit Committee and Top Management meetings
The ideal candidate will meet the following requirements:
Must have
Advanced University education in Business Administration/Accounting Finance/ Engineering /IT
Good technical knowledge of internal control processes
Previous experience (minimum six years') in external/internal audit or previous experience in investment
Fluent in English
Good knowledge of computer work and advanced command of MS Office (Word, Excel, Outlook, Power Point, Access)
International mindset and availability to travel
Nice to have
Experience of minimum 3 years on IT audit in an Investment or bank company.
CISA
Knowledge of IT internal control frameworks (ITIL, COBIT)
Meticulous, analytical and a team player, with strong presentation skills and ability both

 

to write in a clear and concise manner and to manage time in an effective manner
Commitment to continuous learning and willingness to keep up to date on new developments in the audit field
Comfortable to deal with and able to communicate effectively to senior management and business unit heads. Able to work across teams
Self-motivated and able to work independently