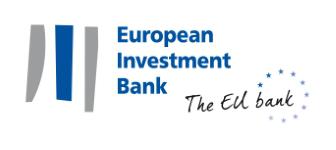 (Senior) IT Portfolio and Demand Management Officer en European Investment Bank
Madrid, MAD 28045
(Senior) IT Portfolio and Demand Management Officer
The EIB, the European Union's bank is seeking to recruit for its Corporate Services Directorate (CS) – Information Technology Department (IT) – Transversal Service Department (TSD) - IT Management Office Division (ITMO) - Portfolio Management Office Unit (PMO), a (Senior) IT Portfolio and Demand Management Officer. This is a full time position at grade 5/6.

Panel interviews are anticipated for mid-June.

Are you looking for a new challenge to contribute to how the European Investment Bank is managing IT project portfolio? Do you want to put your consolidated experience in demand management and ability to innovate to work in the heart of a financial institution that drives positive change?

Join our team as a (Senior) IT Portfolio and Demand Management Officer within the EIB's Transversal Services Department where you will be able to demonstrate your attention to detail, ensure that IT projects are run smoothly and collaborate with colleagues across the whole bank to help them achieve better results.

Purpose
The Portfolio Management Office (PMO) Unit is the Centre of Excellence for portfolio management and project delivery within the EIB Group. The team is responsible for the development, communication and implementation of the IT project portfolio, in order to optimise and align business demand, program & project objectives, dependencies, costs, timelines, benefits, resources and proactively address risks.

The PMO Unit supports and monitors ~100 IT projects and studies on-going at the same time, ~100 IT projects and ~10 studies are completed per year, with a total volume of ~15 M€ (external costs only). In addition to this, IT is introducing a product approach, which will increase the complexity of the monitoring and support by PMO.

In this role, you will monitor, evaluate, and report on project and program management alignment and compliance with EIB and IT processes, quality standards and methodology and ensure a transparent prioritisation of IT project requests according to the EIB's IT demand management process and guidelines.

You will be a key player in the day-to-day running of PMO processes, working in close cooperation with colleagues from IT and other transversal functions involved in programmes and/or projects throughout the bank.

Operating Network
You will report to Head of Portfolio Management Office Unit and will be involved in supporting stakeholders from different businesses within the bank, which will require a good sense of ownership and effective communication skills.

Role & responsibilities
Act as a strategic business partner and trusted advisor for managing the continuous flow of IT project demand;
Ensure appropriate and timely communication with all key stakeholders (IT, Business, the IT Governance Committee);
Contribute to the development and communication of the EIB long-term plans for IT project demand and facilitate updates of the long-term plan with Enterprise Architecture and other IT teams;
Act as a point of contact for all the requests until taken over by the relevant IT teams;
Define and implement metrics that will to provide transparency and accountability around demand management, including the added value provided to the business;
Provide support to IT project managers (and equivalent in Agile projects), product owners and other stakeholders that are using the EIB IT project management methodologies (waterfall and agile), procedures and tools throughout the project lifecycle;
Monitor the progress of the individual IT projects and studies on a monthly basis, including the benefits realisation evaluation after implementation of the project;
Provide support to IT project managers, product owners and other stakeholders that are using the EIB IT project management methodologies, procedures and tools throughout the project lifecycle;
Actively participate in IT projects aimed at streamlining IT PMO's work;
Ensure the regular maintenance and continuous improvement of the "Project Management Information System" and the "Project Management Knowledge Centre".

Qualifications
University degree preferably in the area of engineering, computer science or business/project management related disciplines;
At least 5 years relevant professional experience in IT project portfolio management;
Project and program management experience with the ability to multitask;
Previous experience with at least one IT project management methodology (such as PM2, PMI, PRINCE2, and/or an Agile methodology);
Previous work experience with Microsoft Project Professional;
Good understanding of operational processes and procedures of a PMO;
Experience with processes for IT demand management, IT resource and capacity planning, and IT quality assurance;
Good understanding of the software development process, including requirement gathering, analysis/design, development tools/technologies, release/version control, testing methodologies and deployment manage­ment;
Project Management Certification – PM2, Agile, Prince2 and/or PMP/PMI will be considered as an advantage;
ITIL Certification will be considered as an advantage;
Experience in Microsoft Project Server, Microsoft SharePoint and SQL will be considered as an advantage;
Excellent knowledge of English. Knowledge of French will be considered as an advantage (*) 

Competencies
Achievement Drive: Continually keeps an eye on performance, focusing on improving it, showing drive and determination to meet short and long-term goals.
Change Orientation: Adapts to differences and changes in the environment; takes a flexible approach to reach outcomes.
Collaboration: Works cooperatively as part of a team; works collaboratively with peers across organisational boundaries based on a genuine interest in and an accurate understanding of others and their individual perspectives and concerns.
Organisational Commitment: Is willing to commit to an organisation whose mission is to support Europe and is open to diversity, and to align her/his own behaviour with the organisation's needs and intrinsic values, acting with integrity in ways that promote the organisation's mission, policies and rules.


(*) There may be certain flexibility on this requirement, but limited to particularly suitable candidates who may not yet be proficient in French. If selected, such candidates will be hired on the condition that they build up rapidly knowledge of French and accept that their future career in the EIB may be subject to the attainment of sufficient proficiency in both of the Bank's working languages

We are an equal opportunity employer, who believes that diversity is good for our people and our business. As such, we promote the inclusion of suitably qualified and experienced staff without regard to their gender, age, racial or ethnic origin, religion or beliefs, sexual orientation/identity, or disability (*).

Deadline for applications: 18th of May 2020 

(*). We particularly welcome applications from women and persons with disabilities.

Interested in this position? 
We are happy to get in touch with you! You can send your application by using the "Apply" button.