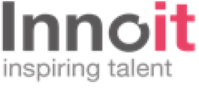 Senior React Developer en InnoIT
Barcelona, CAT 08010
💜 Are you a React lover looking for new challenge?
Would you like finally be listen and make sure that your interests come first? Your wants, your needs, your professional experience, your choice!
We aspire to reach everyone and connect them to top notch projects.
So.. keep reading it can be just what you're looking for!
✍️Responsibilities:
·         Create responsive, scalable and robust benefits web applications.
·         Use your knowledge of Cloud and of Continuous Delivery environments to help deliver value quickly.
·        Create the tech basis for rapid product development by building all its technology in the public cloud.
·        Deliver both code and test cases for features that you are responsible for.
·        Work across the tribe development teams to ensure that the end to end feature is working properly, is reliably and well performing.
👍Your profile:
·        +3 years' experience working as a Front End developer.
·        Working experience with React.
·        Solid experience working with Javascript /Typescript, Html and Css.
·        Knowledge of SASS, LESS or similar CSS post processors.
·        Rest API's design basics.
·        Extra points if you have experience working with Python and Django.
·        And of course… you're clean code lover!
🚀What we can offer you:
·        Competitive salary.
·        You will join one of the most exciting environments in a highly motivated team, where everyone is developing themselves to higher levels of professionality.
·        Flexible working hours.
·        Remote days.
·        Career path with salary revision.
·        Speak up! We're very open here, and we want to hear your opinions and ideas about how we can do things better!
·        And much much more, if you want to hear it, just apply :)