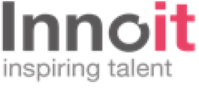 Senior JavaScript Developer en InnoIT
Barcelona, CAT 08010
We would like to hire the best people to work with us in our Barcelona's office. This is a full time position with us.

We have this new crazy approach where Developers and their interests come first. Your wants, your needs, your professional experience, your choice! We aspire to reach everyone and connect them to top notch projects.

Your role:


Developing high quality, testable and performance software.
Working closely with product owners and business stakeholders to estimate and plan new requirements.
Driving best software development practices in the team.
Paying more attention to code quality than to deadlines.
Contributing to continuous improvement in the team.
What we expect:
Advanced skills in native Javascript.
Desire to understand the inner works and improve existing solutions.
Ability to deliver high quality and well-structured code.
Extensive experience with OOP or FP (Python, PHP, Ruby, Node.js, …).
Up-to-date, in-depth knowledge of modern HTML and CSS.
Experience using distributed version control software like Git.
Knowledge of JavaScript test automation (Mocha, Chai, Sinon, Selenium Webdriver, PhantomJS).
A willingness to learn and an interest in keeping up to date with the latest technologies and methodologies.
A proactive, self-motivated professional who takes pride in his/her work.
Bonus points:
Experience with ES6+, Redux and Webpack is a big advantage.
Familiarity with the Chrome extension APIs.
Open source code you're proud of.
Experience with Scrum/Kanban in working environments.
Experience with JS frameworks (React, Angular.js, Backbone etc).
Degree in Software Engineering or similar.
What we offer:
You will join one of the most exciting environments in a highly motivated team, where everyone is developing themselves to higher levels of professionality.
Flexible working hours.