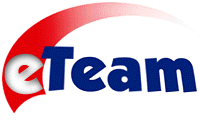 Frontend Developer en eTeam, Inc.
Madrid, MAD 28009
eTeam was formed in 1999 with the goal of becoming the company of choice for clients, talent and staffing professionals. Today, we're one of the fastest-growing global companies and ranked as one of the best companies to work for by Staffing Industry Analysts. We aspire every day to do quality work for our clients and help our talent work at some of the most amazing companies.
eTeam are currently look for a Front End Developer based out of the Madrid, Spain office. This person will be responsible for the :
Title: Front End Developer
Location: Madrid, Spain

Type: Permanent Position
Job Responsibilities :
IT development/ FS and Banking domain
Experience in application and integration design for flexible architectures such as self-contained systems or micro services
Proven experience in API (REST, SOAP, etc.) development and integration
Good knowledge of IT delivery processes
Familiar with IT risk and governance processes
Great experience in Java and Spring Boot development
Experience in agile development
Very good capacity for abstraction and analysis
Solution-oriented, structured and enjoy working in a team
Communication skills, able to work under pressure
Very good written and spoken English, German would be a plus
Java (8), Java (till 7), Design Patterns, SOLID Design Principles, REST/SOAP, Spring, Spring Boot, Spring Data JPA/Hibernate, Junit/Mockito, CI/CD, Git, Angular JS.
Why Work for Us?
Best in Class Global Clients
Ranked Best Places to Work
Accelerated Growth & Compensation Plans
Training & Development Opportunities
Competitive Benefit Plans
Referral Bonus, Gigs, Awards & Team Events
Extra source of Income through Referrals and Gigs
If you think this is the job for you then please click the apply button below to submit your CV.