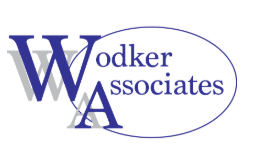 Software Consultant & Project Manager en Wodker Associates, S.L.
Barcelona, CAT
HR Software Consultant



We are seeking an energetic Consultant to join the HR Software team for time and

attendance, staff planning, access control and job follow-up in companies.


The candidate will performs many different tasks:
- Lead the implementation and optimization: analyse customers' requirements, elaborate
an implementation plan and configure software accordingly.
- Interface with customers for software implementation and upgrades, problem resolution,
enhancements, specialized reporting, training, pre and post-sales support.
- Report project statuses to all parties.
- Assist the Sales team in software demos for key prospects.
- Address technical questions and resolve customer issues and concerns.
- Develop training material and provide in-house and remote customer training.
- Master the capabilities of the solution, advise customers on how to use them
effectively in their work-flow and procedures.
- Identify opportunities for improvement and communicate customers' suggestions to the
Software Development team.
- Assist the Documentation team in creating software manuals.
- Test new releases.

Profile
Experience as a software consultant is definitely an asset. The ideal candidate has at least
two years experience in software implementation, consultancy, software training or
customer service.
Don't hesitate to apply when you combine outstanding HR skills with enthusiasm and keen
interest in technology and software.

Requirements:
- Bachelor Degree in Computer Engineering, Mathematics, accountings, finance or HR.
- Knowledge and experience in HR technology sector is an advantage but no must.
- Strong time management and analytical skills.
- Thorough knowledge of Spanish and English. Knowledge of Dutch or French is a plus.
- Written and verbal communication skills are extremely important.
- Excellent customer service skills. : active listening skills, the ability to quickly assess and
define technical problems and their causes and recommend solutions.
- Software and customer driven
- Highly organised and confident, showing good initiative.
- Self motivated, enthusiastic and able to deal with deadlines.
- Happy to travel to customers across the country and limited abroad travel.