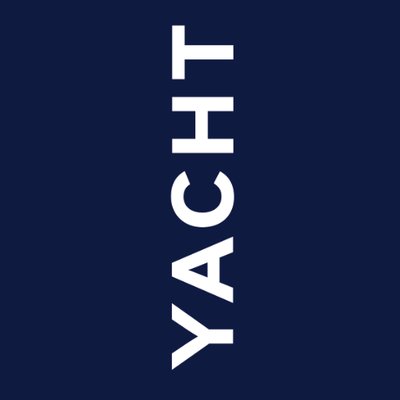 Technical Product Documentation Officer en Yacht International
Eindhoven, NB 5612
Technical Product Documentation Officer – Life Cycle Management

Philips Consumer Lifestyle B.V.
As a Technical Product Documentation Officer you will be responsible for data configuration management, create and update Bill of Materials of products
The Innovation Site Eindhoven is a dynamic innovation site for medical B2C products, part of Innovation & Development (I&D). The Innovation Site focuses on the development of medical and non-medical endorsed lifestyle products, and is responsible for the development and realization of new product propositions within Philips strategy. We are looking at a very challenging growth task to bring faster and more new ideas to the global market.
One of the key growth areas at the Innovation Site Eindhoven is the Mother and Child Care (M&CC) category. The M&CC team is committed to supporting parents and their babies, giving them the best start in life to set the stage for healthy futures.

The Mother & Childcare set-up is international, with supply centers and strategic suppliers spread around the world. The primary working location for this position is the High Tech Campus in Eindhoven. You report to Group Lead LCM Mechanical Engineering, Packaging and TPD.

The Team
The LCM mechanical team is responsible for creating, updating and maintaining the technical product documentation during the lifecycle phase of innovative products. We optimize and update existing product concepts within cross-functional teams including the marketing/sales and manufacturing organizations.
The Life Cycle Management team analyzes product issues in the market (root-cause analysis of both production problems and consumer complaints) and takes corrective actions if required, by defining and executing changes on existing products. We are responsible to make sure that any design change meets the requirements by means of tolerance analysis, material selection, stress and deformation calculations, simulations, validation and verification.

Your responsibilities
The key responsibilities of the TPD Officer are:

You create and update Bill of Materials of products, support the teams with uploading documents, and make sure documentation is done according to templates and standards.
You support the engineers in implementing Engineering Change Tasks, updating the configuration of products and by this maintaining the Technical Product Documentation in our product PLM system Windchill.
You review changes on Bill of Materials as well as Technical Product Documentation together with Development leads, packaging engineers and/or factories.
Education and experience:
Secondary vocational education (MBO) or a Bachelor (HBO) in Mechanical Engineering or similar. The experience and personal skills are more important than the specific education.

Experience with managing technical product data management (BOM, drawings) is a must.
Experience with Windchill or other PLM system is an advantage
Certification of CMII is an advantage.
Advanced expertise in Excel is preferred.
Experience in SAP or other is preferred.
personal skills:
Team player
Customer focused and a quality-oriented mindset
Assertive and meticulous: make sure that procedures and standards are duly followed
Eager to learn and improve the way of working
Fluent in English (writing and talking)
Experience in communicating with a diversity of stakeholders
Accurate in writing and verbal communication
Committed to meet agreed timelines
This is in for you:
A salary of €3000 to €3200 per month for 40 hours a week, it's depending on education and work experience;
A contract for a year at YACHT, where you have immediate access to the greatest network in the Netherlands;
A personal development plan to make you a real professional within the world of Engineering;
On your salary, you get an 8% holiday amount and you get 25 vacation days;
After this project assignment we can discuss other options within the High Tech Campus, for example, Philips, ASML, TNO, NXP, VDL and many more;
Company Details
Philips is one of the largest electronics companies in the world, currently focused in the area of healthcare. It strives to make the world healthier and more sustainable through innovation, The company's goal is to improve the lives of 3 billion people every year by 2025. They aim to provide the best possible workplace for people who share their passion.

Philips is a diversified technology company and a market leader in the fields of cardiac care, acute care home healthcare, energy-efficient lighting solutions, and new lighting applications, as well as shaving, grooming, and oral care products.